Chilled Sensory Bags
For babies and younger children, use ziplock bags with chilled items inside and use duct tape to secure it. You can even tape the bag to a favorite surface. See some inspiration ideas.
Spicy Ice
This science experiment will engage hands and minds for kids and grown-up alike. Get out some spices and flavors like cinnamon, chili powder, or lemon juice and create an olfactory factory on ice! Check out how.
Ice Painting
Make ice cubes using washable paint. You can make solid colors or marble mixes. Experiment with different kinds of paint or even food coloring to create hues for color mixing.
Ice Excavation
This idea requires preparation a day in advance but is worth it. Fill a large plastic container with water and other loose parts. Try adding string and beads that can extend the activity once your child excavates the materials! Or freeze their favorite plastic toys like animal figures. Use tools and salt to dig our the treasure. Here are some ideas to try.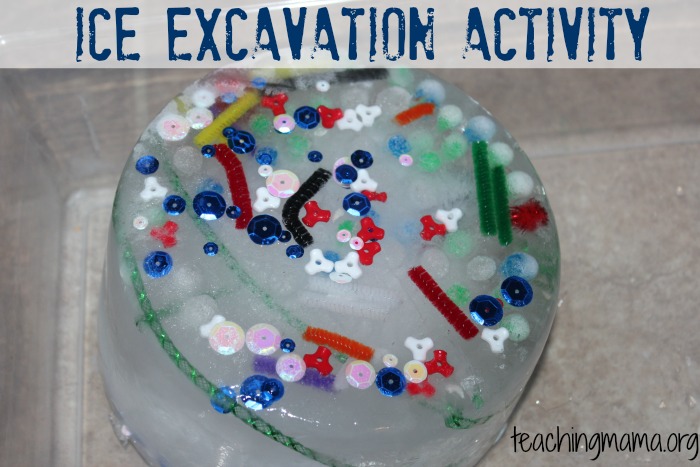 Ice Fishing
With some string, salt, and ice cubes you can set up this activity in no time. Try to catch more than one "fish" on your line. Experiment with different contains like glass, plastic, or cans. Here are the instructions.